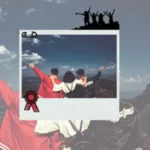 The "Personal Data" that we gather about you, how we use it, how we disclose it, your rights and options, and how to get in touch with us about our privacy practices are all covered by this Privacy Policy. 
Your privacy is extremely important to us!
We only collect the information about you that is necessary to provide you with a high-quality service. This policy covers the many procedures that may result in the gathering of information about you. You grant us permission to gather that data by using this website.
Collection of information
Depending on the sort of transaction you engage in, we may collect any or all of the information you provide us, including your name, address, phone number, and email address, along with the data about your usage of the website. According to the website, additional data may be obtained on an as-needed basis to fulfil requests.
Use of Information
Essentially, we use the data we have gathered to carry out the task for which you visited the website. When information is gathered in India, the Data Protection Act is followed. We take all reasonable and necessary precautions to prevent any sort of unauthorised or illegal access to this data. You might be required to provide additional forms of identification in order to access information about your account details as part of this security.
Disclosure of Information
We do not disclose to third parties any of your personal information that we may have obtained through this website unless you authorise us to do so by checking the necessary boxes on the registration forms. The information may also be used to contact you and keep you up to date on our progress. If we ever decide to share any of the information we've received from you with a third party, we'll make sure you're fully aware of the situation. In such instances, we value your consent the most.
Cookies
A website can recognise your account by using "cookies," which are little files that are frequently saved by your web browser. This feature is used on our website to improve your user experience. While you may set your device to not accept cookies, doing so might make some website features less helpful.
Terms & Conditions
Acceptance of all the terms and conditions of this agreement without alteration is required in order to use this website. By accessing and using this website, you warrant that you have read, comprehended, and agree to be governed by the terms and conditions as outlined below.
Use of Content
The data, images, and other intellectual property (collectively, "Materials") on the website are safeguarded by copyright and by-laws from other countries. The Content may only be accessed and used for personal or educational purposes. The Materials may not be used in any other form of duplication, distribution, public performance or exhibition, modification, or creation of a derivative work.
Site Access and License
143online grants you a limited licence to access and use this Website for personal purposes only, and not to download (other than page caching) or alter it, or any fraction of it, unless expressly authorised in writing by 143online, or unless that page expressly allows redistribution. This licence does not permit the resale or commercial usage of this Website or its contents, as well as the use of data mining, robots, or similar data collecting and extracting techniques.
Limitations
We won't be responsible for failure to perform or delays in performance brought on by any factor, whether it's within or beyond our control. We will not be liable for any indirect, incidental, exemplary, punitive, special, or consequential damages (such as, without restrictions, loss of use, monetary loss, destruction of personal data or information, or loss of business goodwill or opportunity), whether or not WE have been warned of the probability of such loss or damages.
Disclaimer
You expressly acknowledge that the use of the Website and connected services is at your exclusive risk. The Materials, the Website, and the Associated Services are offered "as is" and "as available." No representations or warranties, whether express or implied, arising by statute or otherwise, are made by 143online with respect to the Website or any materials therein, including, without restriction, any assumed guarantee of merchantability, fitness for a specific purpose, or non-infringement, as well as any implied warranty that arises from the course of performance, the course of dealing, or the usage of trade.