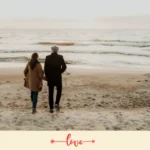 Free spirits with an obsession to travel
Welcome to 143online, Gift Suggestions, your one-stop place for finding the perfect gift suggestions for your loved ones. We understand that choosing the right gift can be a challenge, that's why we're here to help.
Our team of experts is dedicated to providing you with the best gift suggestions for any occasion. Whether you're looking for a birthday present, a anniversary gift, or a special way to say "I love you,".
We take pride in our wide selection of gift ideas, from traditional options like jewelry and flowers to more unique and creative choices. We also understand the importance of staying within budget, so we offer suggestions for gifts at all price points.
Our team is constantly researching & updating our gift ideas to ensure that we're always offering the latest and classical options. We also take into consideration the recipient's personality, interests and preferences before providing a suggestion.
In addition to our gift suggestions, we also offer personalized gift services. We can help you create a custom-made piece of art, a personalized photo album, or a custom-engraved piece of jewelry.
At Gift Suggestions, our goal is to make gift-giving easy and stress-free. We want to help you find the perfect gift for your loved ones and make the gift-giving process an enjoyable experience. Thank you for visiting our website 143online.com and happy gift-giving!
Have questions?
Stay connected and get inspired!